Calçada do Marquês de Abrantes 115
Lisbon - 2018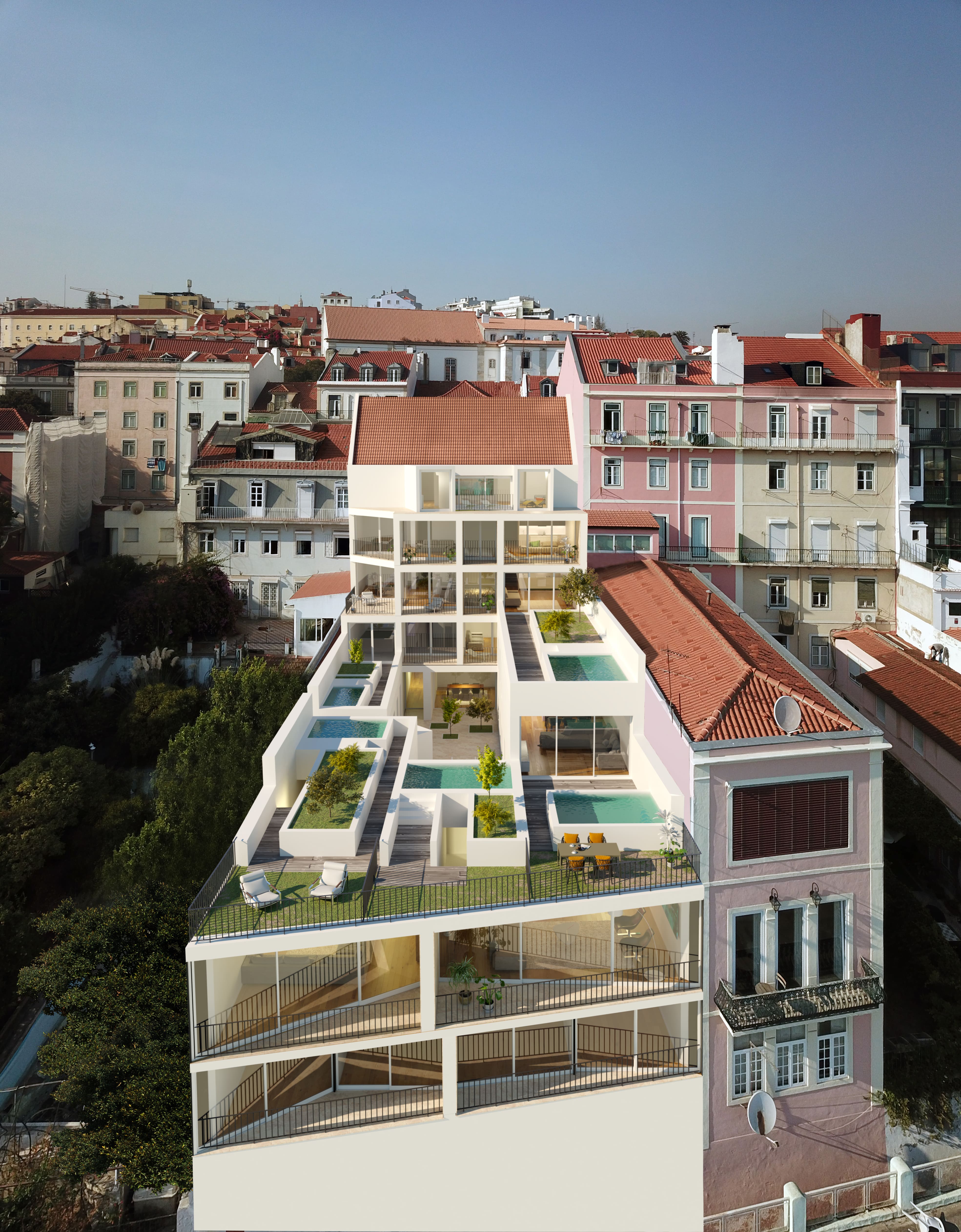 Located near the Tagus river, this building sets to deliver one of the best dwelling experiences the city has to offer. Not only does it allow its users to bathe in the 8-months-per-year Mediterrenean Sun, but also in their own flats' private pools. All this while enjoying a priviliged unobstructed view of the river.
Neighbouring an important Lisbon palace, from which its name originates, Marquês de Abrantes is a completely new project which blends perfectly with the local mistique. The building's top is like a magnificent viewpoint overlooking the riverfront, adding an incomparable charm.
Waiting for the sunset is a magical moment where you can admire the famous light of Lisbon.